Updated January, 2020
Have you ever wanted to escape at a spa and get pampered from head to toe but didn't have the budget to splurge and treat yourself?
Well, instead of breaking the bank, bring the spa to you as often as you want and save a bit of money by learning how to do a do-it-yourself facial. Your skin will get a professional-grade treatment in the convenience of your very own home. Continue reading to find out the proper steps to do a DIY Spa Facial!
Check your kitchen pantry for oils you can use to pre-cleanse your skin. Coconut oil or olive oil can be used for this first step.
Gently massage extra virgin olive oil or grape seed oil into your skin (including the neck) for about 3 minutes. If you have oily skin, don't be skeptical to use a natural oil such as olive or grape seed. They won't clog your pores or provoke breakouts.
This is just the first step and the oil will be removed in the next step anyway. Massaging the face will help stimulate blood circulation, to encourage a glowing complexion, while the oil will melt impurities and makeup, as well as soften and prep the skin.
To remove the oil, wash your face and neck with a mild face wash that suits your skin type. If you have combo/oily or oily skin, choose a gel-based cleanser. If your skin is on the dry side, opt for a cleanser that is cream-based. Don't rinse the cleanser off with hot water--lukewarm or cold water is fine. Pat dry with a soft towel.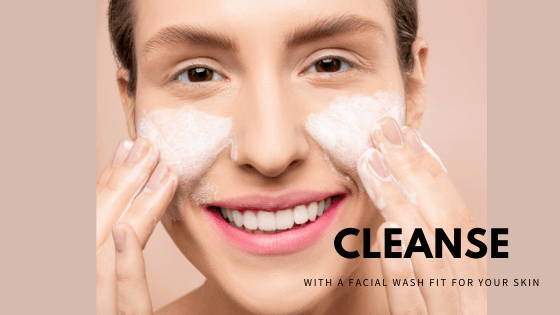 Remove dead skin cells effectively with an exfoliant, such as a gentle face scrub. There are many popular facial scrubs in the market however these do not exfoliate the skin evenly. Some just creates micro-tears that leave you with uneven skin texture. If you want to take your facial to a higher level for even better professional results, use an at-home microdermabrasion system or device.
Microdermabrasion offers more dramatic results than a mere over-the-counter face scrub. Not only does it yield a radiant complexion, but it encourages smoother skin and when used consistently, will help slow down signs of aging.
Stay away from rotating facial brushes as these may be too harsh for the skin.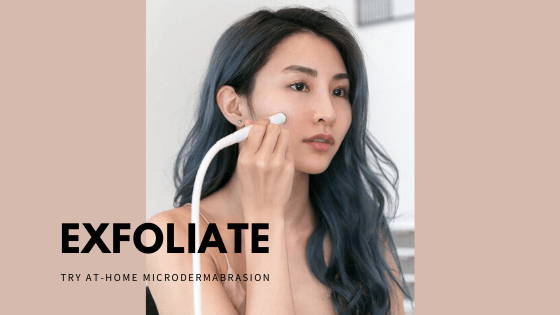 Next, apply a mask that suits your skin. For instance, if you have oily skin, use a clay-based mask to help balance excessive oil production and to draw out impurities. If your skin is dry or dehydrated, choose a mask that is hydrating and nourishing.
If you're really on a tight budget, simply use plain yogurt or honey as your face mask to hydrate and nourish your skin. Leave the mask on your face for about 25-30 minutes, then rinse off with tepid water. Pat dry with soft towel.
Lastly, apply a Vitamin C Serum, followed by a moisturizer formulated for your skin type. Now you've just given yourself a spa-grade facial from your very own home. If you do this once or twice a month, you will see a difference in your skin without ever stepping foot into a spa.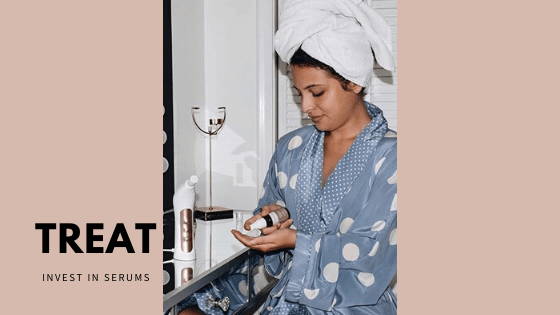 Products to try from our shelves:
Smooth and brighten the skin, and restore a youthful glow. Reveal your true radiance with the power of microdermabrasion!
Soothe and rejuvenate your skin to flawless, firm, youthful, and timeless by using daily as part of your skin care regimen.