If you stay up to date with the skincare community, you may have heard about a new technique known as microcurrent facial sculpting. It's not exactly new as the technology has been around since the 80s. This skincare therapy uses a mild electrical current to stimulate your facial muscles, essentially giving your face a workout and improving the tone and appearance of your skin.
This treatment is safe, fast, and beneficial for most people. Read ahead to learn everything you need to know about this incredible skincare technology.
What Is Microcurrent Therapy?
Microcurrent treatment delivers painless, low-grade electrical currents to your facial muscles. These currents stimulate your muscles, training them to look more firm, tight, and lifted—like they did when you were younger. Think of it as a gym for your facial muscles to help with facial sculpting without having to go under the knife.
Though this treatment has become more prevalent in recent years, it actually dates back to the 1980s. The FDA originally approved this technology to treat Bell's palsy and muscle paralysis, and its innovative electrical currents proved useful for these disorders. Since then, aestheticians have begun offering this treatment to clients with a range of skin problems.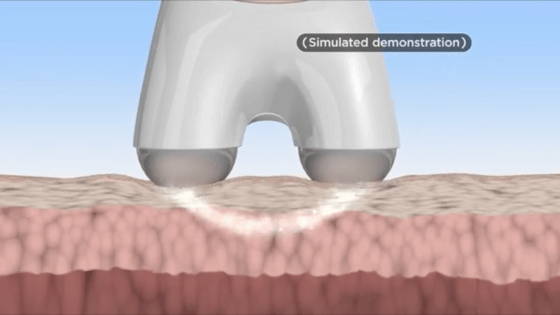 Microcurrent Before and After
You may be wondering whether a tiny electrical current can actually produce noticeable results for your skin. The answer is a resounding yes.
Most patients notice improvements in their skin tone, elasticity, and firmness almost immediately after undergoing microcurrent facials. In just 5 to 15 minutes, the electrical currents produce real, noticeable results on contact.  
This treatment is one of the fastest-acting non-invasive skincare solutions on the market. Instead of spending months or even years applying facial creams, cleansers, and oils every day, make your skincare topicals work better by adding microcurrent technology.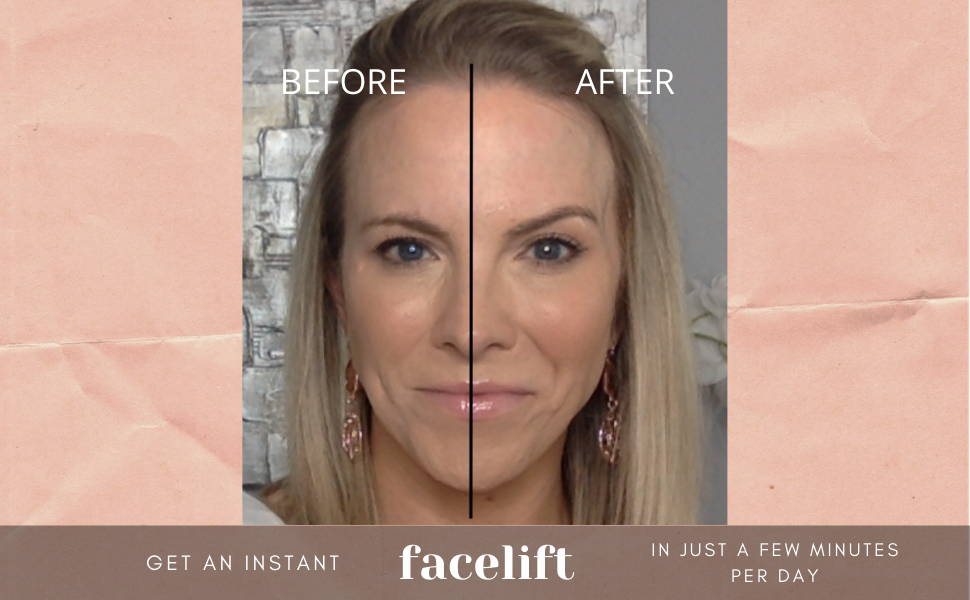 Microcurrent facials can provide a range of benefits. In technical terms, this treatment produces cellular rejuvenation—meaning it targets problem areas at the cellular level, tricking the skin cells into thinking they are younger than they are. The treatment activates protein synthesis in your cells, helping them absorb more nutrients and oxygen.
Microcurrent therapy also produces skin lifting and toning, which smooths out wrinkles and sagging along your face and neck. Many users notice benefits such as:
Facial contouring

Reduced swelling

Increased blood circulation

Diminished fine lines

Instant face lift
Many people choose to undergo microcurrent facials instead of other popular skincare treatments. This therapy is non-invasive and painless, and most patients report that they do not feel anything during the treatment, making it more comfortable than existing alternatives.
This treatment is also safe, producing no adverse side effects for most patients. Compared to other skincare treatments on the market, microcurrent facials come with far less risk.
And while going to an esthetician for this treatment may be pricey, you can purchase your own therapy device to use at home for a fraction of the cost.
As microcurrent facials have grown in popularity over the years, many companies have begun releasing treatment devices that allow users to receive an instant facelift at home. Though these devices are less powerful than the ones professionals use in therapy centers, they still produce incredible skin improvements.
RejuvatoneMD is a safe, affordable microcurrent therapy device that has benefited hundreds of customers. This device has a maximum micro amperage of 512, which is ideal for optimizing benefits to your skin.
To use the RejuvatoneMD microcurrent facial toning system, you should first apply a small amount of the microcurrent lifting gel to each of the device's probes. Turn on the power button, select either the lifting or toning mode, and apply the device to your face. You can adjust the intensity level as you move across your skin for maximum comfort.
A quick note, you do not need an intense facial workout to see results. We recommend starting at a low level, working your way up. It should not be painful or uncomfortable. We also recommend alternating between the lifting and toning modes.
The only way to continue seeing results is to use the device daily. Make it a part of your skincare routine and commit to your facial workout as you would if you go to the gym. Consistency is the key.
The RejuvatoneMD device allows you to perform a do-it-yourself facelift for an affordable price, so you'll never have to go to the salon or Botox clinic again. That is truly a win-win situation especially in our post-COVID society.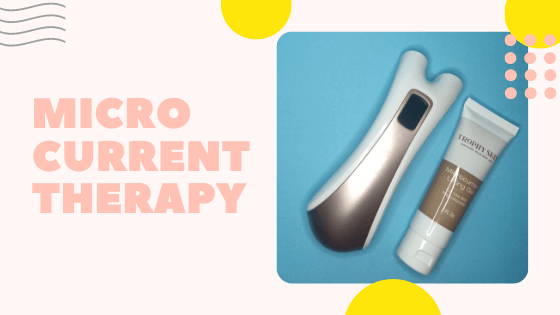 Instant Face, Neck, and Eye Lift
You can use the RejuvatoneMD microcurrent facial toning system to lift and firm the skin around your face, neck, and eyes. The device comes with two modes—a lifting mode and a toning mode—so you can choose the setting you prefer. Again, we recommend alternating these two modes for best results.
This microcurrent device will rejuvenate your facial muscles, making them look plump, tight, and firm. Once you finish your first DIY facelift, you'll be able to see noticeable results right away that's why this is dubbed as "an instant facelift."
Your facial muscles provide structure and scaffolding to your entire face. As you age, these muscles begin to sag, losing some of the elasticity and strength they had when you were younger. Muscle atrophy is one of the most apparent effects of aging, and many people choose to undergo Botox treatments to correct this issue.
Facial Botox blocks nerve signals, preventing your facial muscles from contracting. As a result, Botox forces your wrinkles to relax, creating a smoother complexion.
Botox may sound like a simple solution to aging skin, but in reality, this procedure often produces a plastic-looking appearance and comes with a range of adverse side effects. Its benefits are temporary, and many patients experience a painful, uncomfortable recovery period.
RejuvatoneMD offers a safe, affordable alternative to Botox that produces more natural-looking effects on your skin. Unlike Botox, microcurrent therapy does not inject toxins into your face—its electrical current targets your cells and muscles from the surface of your skin.
Better yet, this device only requires a one-time, affordable purchase, compared to Botox procedures that cost upwards of $300 every few months.
If you struggle with aging, wrinkled skin, microcurrent therapy could change your life. Check out RejuvatoneMD today to see how this pain-free device can work wonders for you.