Updated January, 2020
Whether I'm traveling overseas or domestically, beauty items are always on the forefront of my mind. My skin needs to look fresh and pretty- not jet-lagged and sluggish. You can pack the cutest outfits for a trip, but if your skin and makeup aren't on point, then what is really the point? I've spilled my personal beauty essentials for when I travel- whether by plane, bus, car or train.
For the sake of packing 'light' (and I truly mean lighter), I try to balance practicality and beauty. Sure, I pack everything I absolutely need, but I throw in a few extras for those 'just in case' scenarios.
For my morning skin care regimen, I usually apply a 'morning eye cream' but to cohere with my 'packing lighter' promise, I skip the eye cream and simply apply my serum and facial moisturizer all over my face.
I use a Vitamin C serum to brighten my complexion. I follow it with a lightweight moisturizer and an SPF 30 sunscreen. Do not rely on makeup that contains SPF because that usually does not suffice for proper sun protection.
I transfer my daily cleanser into a travel-size bottle. I recommend that if you can transfer product from your regular size packaging to a travel-size bottle or jar, do so.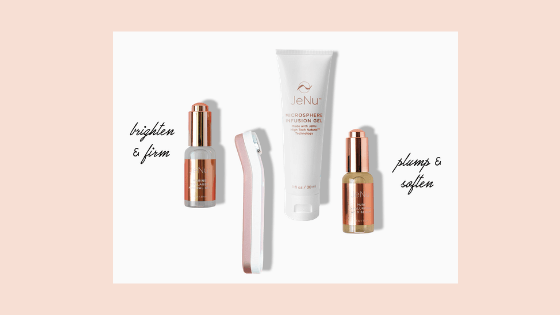 It is also important to note that exfoliation should not be neglected while traveling. I pack my 'spa on the go' with me while traveling. It is my hand-held microdermabrasion system that is portable, small and so easy to use.
It easily can fit into even a carry-on bag, and I'm getting the same microdermabrasion results without having to pack a full-fledge, cumbersome microdermabrasion machine. I use it once or twice a week.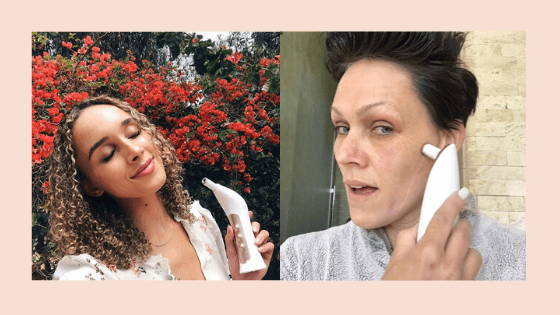 For my nighttime facial skin care routine, I use the same cleanser I use in the morning. The only difference is I use a different serum (which contains stem cells and peptides) and a night cream that is super hydrating that contains Hyaluronic Acid (a humectant that binds and attracts moisture into the skin).
That is especially necessary when traveling by plane, because the recycled air in the air craft sucks up as much moisture as it can from our skin, leaving our complexion dehydrated and dull. If you have lots of down time on your trip, throw in a travel-size jar of a face mask to do a mini facial on yourself. Applying the mask after using the mini microdermabrasion device will be a spa-grade treatment in your very own hotel room (or wherever you're staying).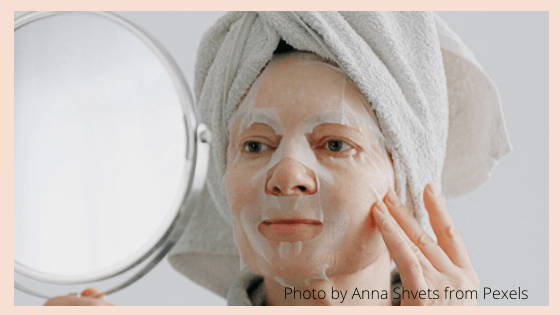 Or, you can get those sheet masks that are so travel-friendly. You can choose what type of mask to use, depending on what your skin needs.
I don't bother packing body wash or body lotion because the hotels I stay in usually provide luxurious soaps, body cleansers and moisturizers. If the hotel you're staying is missing any one of those items, simply ask the concierge and they will gladly provide you with the toiletries you need.
When it comes to packing makeup, I only pack the items I know for sure I will use, and maybe throw in an extra shade of lipstick and eye shadow just in case. I only pack one foundation, a primer, a bronzer (which double duties as both a loose powder and bronzer to warm up my complexion) to set the foundation, eye liner, eye liner sharpener (don't forget that!), an individual eye shadow shade (comes in a compact), lip gloss, mascara, and blush.
I put my makeup in a cosmetic bag that is travel-friendly.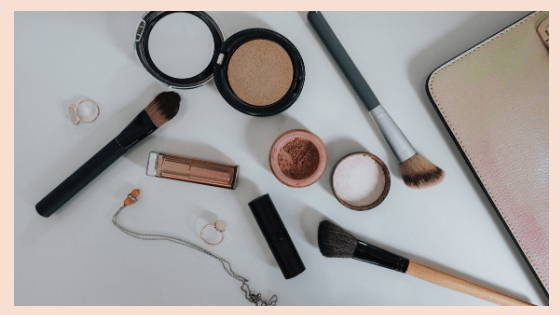 From exotic getaways to modest 3-day trips, be sure to pack beauty must-haves for tip-top skin and a pulled-together makeup look.
Smoother and more radiant skin. Anywhere. Anytime. Salon-quality microdermabrasion for soft, clear, glowing skin on the go!