Updated March, 2020.
It's about time you try Trophy Skin's Argan Stem Cell Serum. Soothe and renew your skin with the powerful antioxidant properties of natural Argan plant stem cells. We listed down 5 reasons why you should add it to your daily skincare regimen.
Read on.
Argan Serum is the perfect way to glam up your skin. With Hyaluronic acid and green tea extracts, it is suitable for all skin types. It hydrates your skin without being oily! See improved skin with continued use.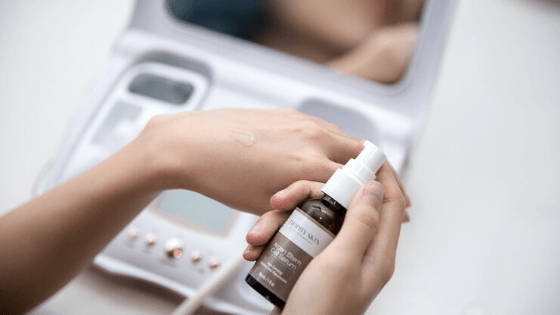 Let your skin absorb the skin-loving ingredients from this serum and make your own face mask! Simply use 2-3 pumps of the serum and spread on your face.
Get the most out of the potent ingredients and see your skin transform for the better!
It can also be used in addition to your toner to help hydrate and tone at the same time. Regular use of the serum will help tighten and tone your skin tissues, increase the firmness and density of your skin.
Most of us clean our face morning and night. Every time you do so, you have to follow up with a good moisturizer to keep your skin hydrated and replenish the nutrients you stripped while washing.
Trophy Skin Argan Stem Cell Serum helps hydrate face and neck thanks to the added hyaluronic acid! Massage the serum onto your skin and see it work its magic.
Argan Stem Cell Serum is rich in Vitamin E and is a powerful anti-oxidant. Anti-oxidants will help neutralize radical damage which is important for skin exposed to pollution. With continued use, you will see a plumper, more youthful skin.
Argan oil is also known as a miracle oil, it is extracted from the nuts of argan tree and is considered as the healthiest oil on earth. It is definitely good for your skin.