Updated January, 2020
Our lives revolve and controlled by time. It is precious and sometimes it's so darn hard to juggle a gazillion things in a 24 hour time span. Whether you're a busy mom of 4 or a baby boomer with an active and busy lifestyle, you've come to the right place.
Here we will share to you time-saving beauty tips that will help you look fabulous sans the time-consuming and grueling process.
3 Minute Skin Care Routine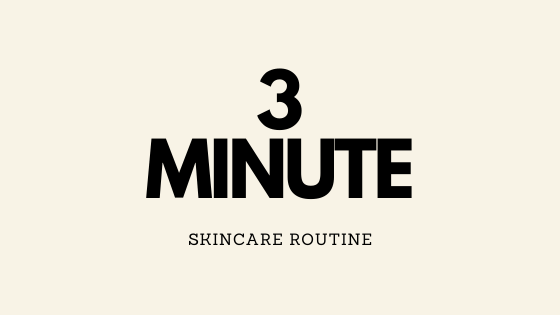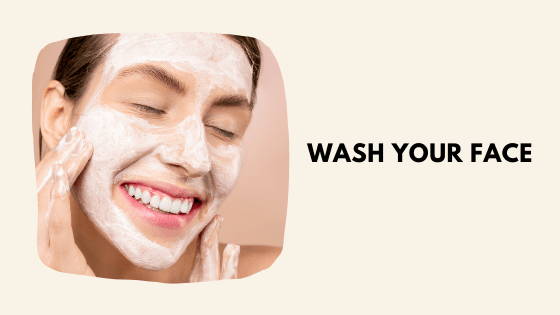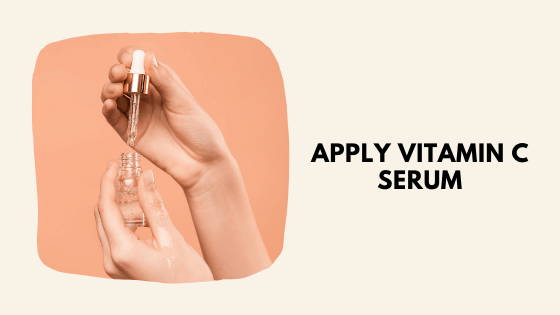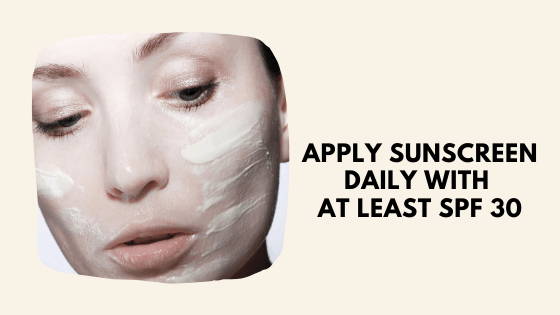 Far too many people think that taking better care of their appearance takes too much time. That is far from the truth. All you need is to carve out merely 10 minutes of your time.
Here is a basic guideline that will help you look fabulous in under 10 minutes:
Cleanse your skin with a face wash that is suitable for your skin type. Opt for foaming facial wash if you have oily skin or creamy ones for those with dry skin. This step should take no longer than 2 minutes.

After washing your face and pat drying, apply a Vitamin C Serum on your face and neck. This will help brighten the skin and encourage a youthful flow. Moreover, Vitamin C helps fight free radicals, thereby enhancing sun protection- which leads us to our next step. By the way, this second step should take no longer than one minute.

Next, apply a moisturizer with a built-in broad spectrum sunscreen. If your skin is dehydrated or on the dry side, make sure you choose a moisturizer with SPF that is ultra hydrating. If your skin is oily, choose an oil-free moisturizer. Don't forget to also apply on the neck! This step should take no longer than one minute.
There you have it. That was a basic yet complete 3-step morning skin routine that takes no longer than 4 minutes.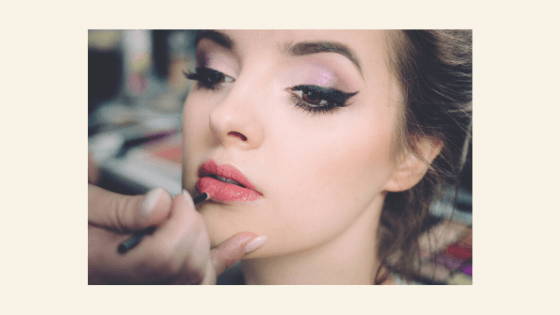 Start off by applying primer (which only takes about 30 seconds), then apply your foundation (which can take 2 minutes if you apply it with a makeup brush in quick strokes). If you're really crunched for time, skip both the primer and foundation and use a multi-purpose BB Cream that functions as a tinted moisturizer, but with a little more oomph. It helps even skin-tone like a foundation, but not as heavy and it also has a built-in primer. Using a BB Cream will save you a little extra time in the a.m.

Next, dust some bronzer (if you want to warm up your skin a little). Use a powder bronzer so this double-duties as a loose setting powder and a bronzer. This step takes about 30 seconds.

Quickly fill in your brows where they are sparse with a brow powder or brow pencil. If you're using a brow pencil, with a light hand, use short, quick strokes for a more natural look. If your brows are not sparse, skip this step.

Apply several coats of mascara.

Apply lipstick that suits your skin tone followed by a lip gloss in a similar shade. If time is of the essence, skip the lipstick and apply a lip gloss that delivers not only shine, but also full-on color.

Lastly, sweep blush on the apples of your cheeks and fade it into the hairline. Choose a blush that is in the same family as the lip color you're wearing. For instance, if you're wearing a red lip color, choose a blush in the pink family. Or if you're wearing a peachy lip color, opt for a peachy shade of blush. You get the idea.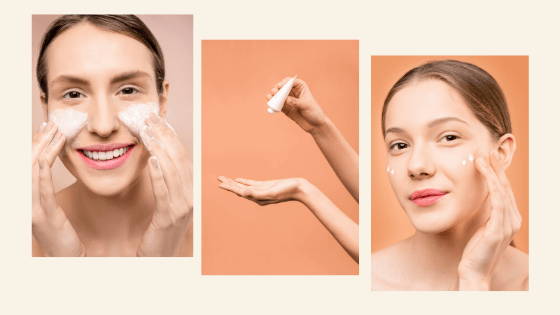 A night skin regimen is very similar as the morning regimen in terms of time. It shouldn't take you more than 3 minutes or so. The only step you have to add to your night routine is once a week and that is to exfoliate your skin the professional way: to enhance the overall texture of your skin and to thoroughly remove dead skin cell buildup, leaving your complexion looking youthful and glowing.
This can successfully be done with an at-home microdermabrasion system. It's fairly easy to use and you only need to dedicate to doing it once a week in the evening on freshly cleansed skin.
Cleanse skin with the same cleanser you used in the morning. Pat dry.

You can apply the same Vitamin C Serum you used in the morning or a different serum that contains anti-aging ingredients such as peptides, stem cells, or other skin-enhancing ingredients. Opt for a serum that is suitable for your skin.

Apply a moisturizer that does not contain SPF. Choose a formula that is right for your skin.
Proper skin maintenance and makeup application doesn't have to be stressful. All you need is a few minutes each morning and night and the results are rewarding and you won't regret taking time out for YOU.
Smooth and brighten the skin, and restore a youthful glow. Reveal your true radiance with the power of microdermabrasion!