Updated April, 2020
The idea of light therapy is not new. In fact, people from long ago has resorted to using sun light to treat certain ailments and skin diseases. And in recent years, it has come back as an alternative way to having a youthful skin. Only this time, it is done safely and in a much cooler way.
If you're following certain celebrities on Instagram, you'd be amazed how many of them are incorporating light therapy into their skincare regimen. From treating acne, to softening fine lines and wrinkles, to fading age spots.
And why not? Ever since NASA explored the ways to using red light in growing plants in place, its clinical applications seem to be endless.
The most exciting thing about Light Therapy is the fact that it is non-invasive. Light easily penetrates our skin to power-up the cells at different levels. It can boost blood circulation and bring more nutrients to the skin such as collagen which is essential to have a more youthful skin.
It can also kill acne-causing bacteria to help clear pimples and blemishes. It is a cost-effective alternative treatment to improve skin appearance, heal skin problems, and it is also proven to be effective for pain management.
Trophy Skin's Light Therapy Devices
If you want to invest in a home light therapy device, we recommend buying from a reputable skincare company. You don't just want to shine any light on your skin, you need to make sure that these are medical-grade.
Trophy Skin has two light therapy devices, blue light therapy to treat acne-prone skin and red light therapy for aging skin concerns.
BlueMD is a groundbreaking blue light therapy treatment that is proven to kill bacteria that causes acne. It has a state of the art LED technology that heals the skin from the inside out. With 5 minutes per day, a minimum of 5 days per week, it can make your skin blemish-free and less oily.
This is the same technology used by dermatologists to heal acne without having to use antibiotics or chemical irritants. Blue light is proven to kill P. acnes bacteria. The BlueMD panel also has red and infrared lights to heal the inflamed skin.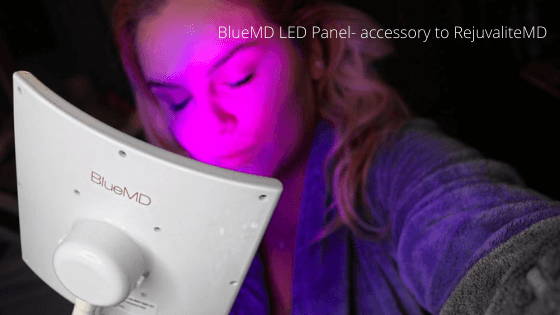 RejuvaliteMD can reduce fine lines, sun damage and it also improves skin laxity. It utilizes four UV-free wavelengths including yellow, amber, red and infrared (invisible) light. It is used by most dermatologist to promote natural skin healing process.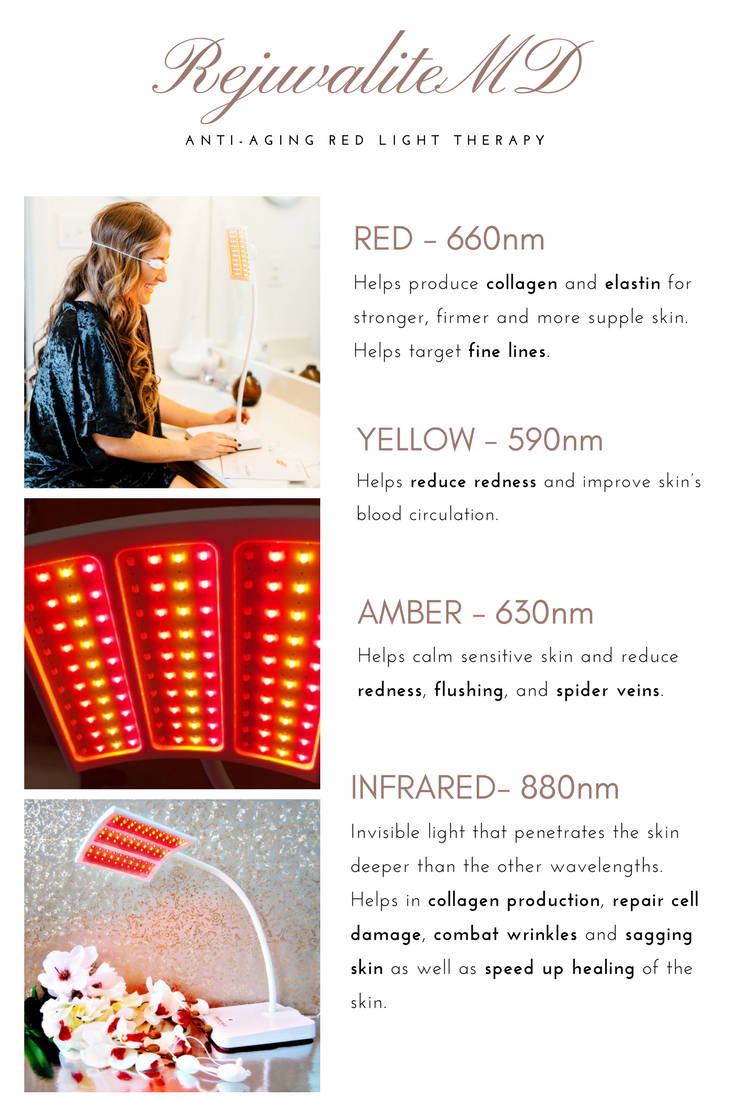 The reason why getting your own light therapy device is recommended is because these kind of treatments has to be done religiously. It is not a one-and-done treatment. You won't see results in just 1 use.
Patience and consistency are the keys to achieving success. You have to incorporate it in your lifestyle for you to see positive changes in your skin. So, in just paying for your own device, you get more use and more value for your money.