Tis the season to be jolly! Fa la la la…whaaaat??? Is it that time of the year already? We have a few weeks left before Christmas and you know what that means! The holiday rush is going to have us worked up again.
Everyone is getting busy completing their Christmas gift lists, buying and ordering things left and right. Are you done with yours? If not, now's the time to get your Christmas gift shopping off your list.
Do not give last-minute, unthoughtful gifts that do not even benefit your loved ones. Do not forget to consider the delivery times, too. You don't want to have your gift M.I.A. on Christmas Day.
If you have no idea what to give your mom, wife, aunt, sister or BFF this Christmas, why not get them something that would make them love themselves more?
Why not give something that can help improve their skin or at least, make it better? Instead of buying a gift card to a fancy salon or spa, why not give an at-home device that can be used all year round?
We understand we all want to give out great presents for our families and friends so let us help you get the best!
Here are our top 6 holiday skincare gifts to give out this year: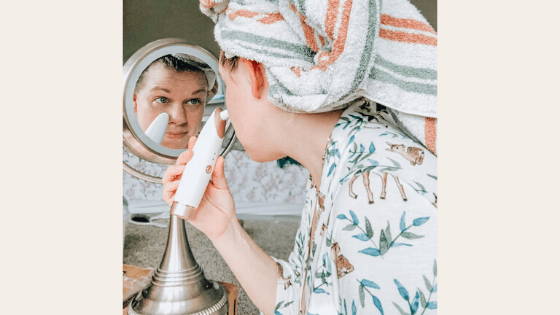 This small microdermabrasion device is a great gift for anyone who would like to experience what microdermabrasion feels like. Instead of splurging hundreds of dollars in a one-time professional microdermabrasion treatment, get your hands on this awesome tool instead.
Get our Mini microdermabrasion device for only $99. It comes with the standard diamond tip and 30 wool filters to protect the suction motor and has 2 suction levels to work with. We recommend using the low suction first before using the high suction level. It comes with 6 months warranty.
This handheld microdermabrasion tool is convenient to work with and it is super easy to operate. You will surely be remembered as one of the coolest gift-givers of all time!
Do you know someone who travels often? Perhaps you have a jet setter friend who is constantly on the go and is a skincare enthusiast? Behold, the coolest gift you can give your beauty junkie BFF, our Microdermabrasion on the go RejuvadermMD.
It comes with a standard diamond tip, a pack of 50 filters, a pore extraction tip and a pore infusion tip. For $199, you get this kit with a 1-year warranty.
The adapter works for 100-240 Volts so it can be used anywhere in the world. Imagine your loved one bringing your gift wherever they may be…Goals!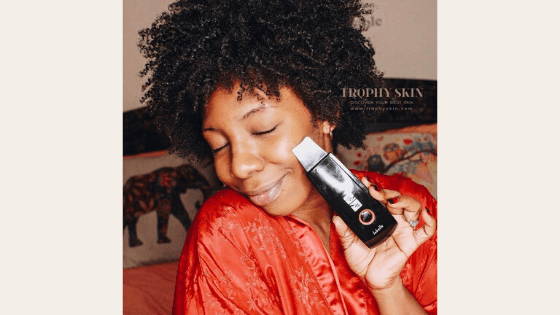 4. Labelle Ultrasonic Skin Spatula
Do you know someone constantly suffering from bumpy skin, congested pores, blackheads, and whiteheads? Having blackheads and whiteheads extracted using a metal extraction tool is painful. Get them this ultrasonic skin spatula instead and help them improve their skin.
The ultrasonic waves are sending vibrations on your skin to dislodge deep-seated dirt, excess oil and sebum clogs. It is painless and friendlier on your skin compared to rotary brushes.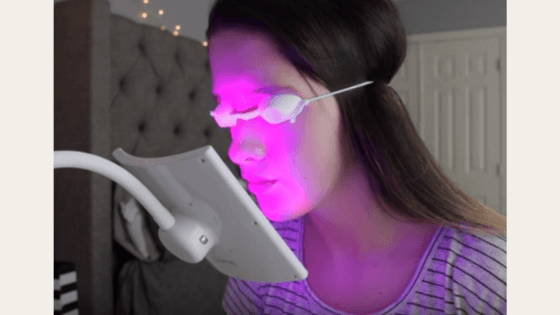 Acne is the bane of the existence of most people especially teenagers. Before going crazy with antibiotics and harsh chemicals to banish acne, go for blue light therapy. This cool tool is used in dermatologist offices to help clear away acne. (1)
BlueMD contains blue light that suffocates acne-causing microorganisms, leading to their death. The infrared and red lights are used to help with inflammation that the bacteria caused.
If you know someone who can benefit with Blue Light Anti-Acne LED lamp, you can be like their Blue Fairy!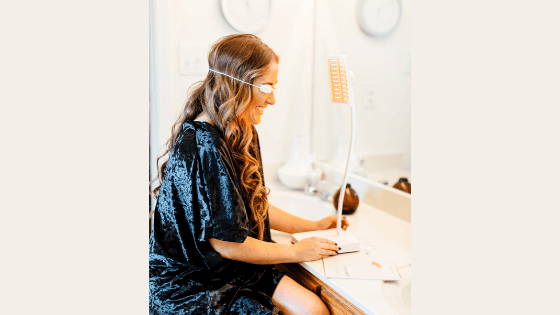 Gifting a Red Light Anti-Aging LED lamp is also a great idea! It is definitely unique, thoughtful and extravagant.
It is a great tool to give for those who are more conscious of the fine lines, wrinkles, age spots and those who are obsessed to get their glow back.
It is definitely a thoughtful gift as it is also capable of reversing sun damage.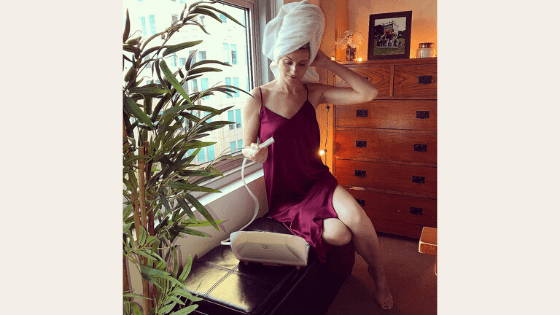 The best gift we have on the list is definitely our Professional Grade Microdermabrasion at-home machine. If you want your loved ones to rave and talk about your gift for months (maybe even years or a lifetime), get them this microdermabrasion tool.
For $299, it comes with a standard diamond tip, a pack of 100 filters, pore infusion tip, pore extraction tip, a cleaning brush and the unit has 3 years warranty. Yes, you got that right. 3 years!
So even if you have problems with your unit, you can always come back to Trophy Skin and our Customer Service Representatives will be ready to assist you.
This awesome tool is also easy to operate. You can choose among the 3 modes: Manual Mode, Auto Mode, or Sensitive Mode and you are on your way to discover your great skin.
So what are you waiting for? Don't wait until the last minute before you order your gift. Avoid the holiday rush and order your best skincare tools now!
Updated May, 2020