Updated January, 2020
Whether we flip the pages of a glossy magazine with seemingly flawless celebrity faces staring back at us, or watching these famous stars on TV with enviably glowing skin on the red carpet- let's face it, we want skin like theirs.
Their photos might have been photoshopped or their makeup artists must have been brilliant to make them look flawless, we just can't stop admiring them.
Although celebrities must have spent thousands of dollars to look immaculate, there are simple ways that we can actually achieve skin like theirs. For starters, you don't see them with parched dry skin.
So, let's give you 4 simple tips to combat dull skin so you look like you stepped out of a movie production: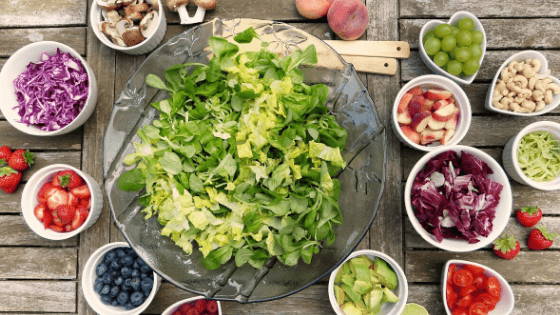 Good skin starts with good nutrition- you know the old adage, 'you are what you eat.' What you ingest surely will reflect on your skin. If you're eating mostly fast food and diet soda, your skin will inevitably look dull (unless you are naturally blessed with highly coveted albeit rare genetics).
If you consume a diet that is rich in fresh vegetables, fruits, heart-healthy fats (i.e. avocado, salmon) and lean proteins, as well as drinking lots of water every day, your skin will reflect a healthy look. You will look radiant because your skin will absorb essential nutrients from your healthy diet.
Avoid a high sugar diet. Study shows that too much consumption of carbohydrates can lead to premature aging. (1)
If you have acne-prone skin, you might also want to consider removing dairy from your diet. Most milk products on the market are laden with hormones that can lead to acne breakouts.
Consult with your physician first, however, in case of any dietary restrictions. Furthermore, poor skin care habits can sabotage that glow from within, so it is imperative to properly take care of your skin from the inside out.
2. Choose Skin Care Products Right for Your Skin Type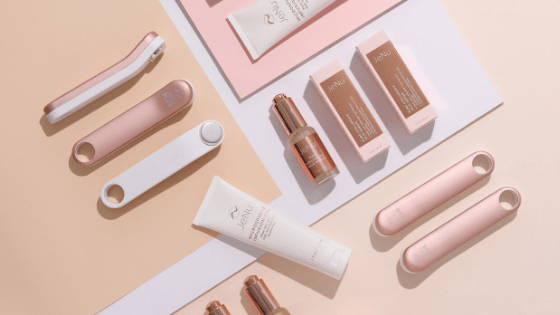 Many people struggle with skin issues simply because they are using the wrong products for their skin. Firstly, it is important to know what your skin type is and if any skin conditions exist such as Rosacea, Acne, Sensitivity, etc.
Therefore, consult with a dermatologist or a Licensed Esthetician at a local spa or salon to conduct a skin analysis for you. A dermatologist can only diagnose skin conditions such as Rosacea and Acne, for instance, but an esthetician can certainly determine what your skin type is and recommend the right skin care products for your at-home regimen.
A basic regimen entails cleansing, exfoliating (frequency depends on skin type), and moisturizing.
3. Don't Underestimate the Power of Exfoliation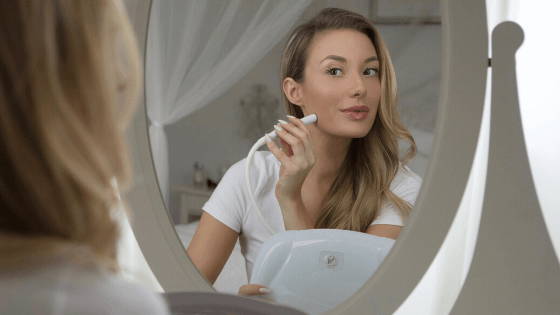 Exfoliation is a crucial step in combating dull, lackluster skin because it removes dead skin cells that contribute to the dullness and it restores a fresh glow. Moreover, it increases cellular turnover to help slow down signs of aging.
If you have combo/dry or dry skin, you only need to exfoliate once or twice a week. If your skin is more on the oily side, you can exfoliate 2-3 times per week.
One of the most common methods of exfoliation is a skin scrub- there are all kinds of different scrubs on the market- some are abrasive and some provide decent exfoliation without tearing the skin. However, if you want to take your skin to a higher level and get that red carpet glow, skip the scrub and invest in an at-home microdermabrasion machine.
You'll get the same results as you would at a dermatologist's office or spa at a fraction of the cost. The beauty of having your own microderm machine is that you have it at your convenience to use at home whenever you want, wherever you want, and it's very easy to use.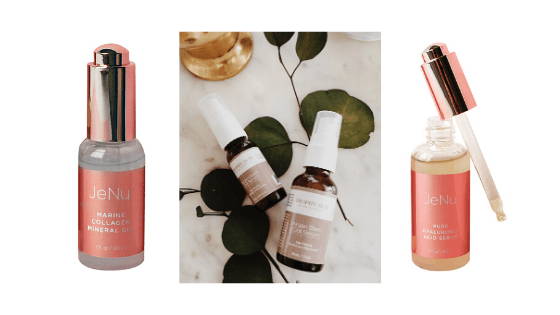 Aside from the basic skin cares steps that include cleansing, exfoliating and moisturizing, you may also want to think about investing in a high-quality Vitamin C serum to incorporate into your regimen. Serums are concentrated formulas that penetrate deeper into the skin.
Look for a serum that contains vitamin C to help brighten the skin to promote a glowing, more even-toned complexion. Many Vitamin C serums also contain Hyaluronic Acid, which is an ingredient that attracts and binds moisture into the skin. Hydration is key to keep dull skin at bay.
As you can see, you don't need to have the budget of a famous actress or model to get the glowing skin they have. A beautiful complexion is attainable on most budgets- so try to invest in your skin today. It's worth it.
Home Microdermabrasion System
Smooth and brighten the skin, and restore a youthful glow. Reveal your true radiance with the power of microdermabrasion!