Updated January, 2020.
RejuvadermMD is our medium size portable microdermabrasion system that delivers great results. You can provide your skin a spa-like treatment at the comfort of your home or during your travels.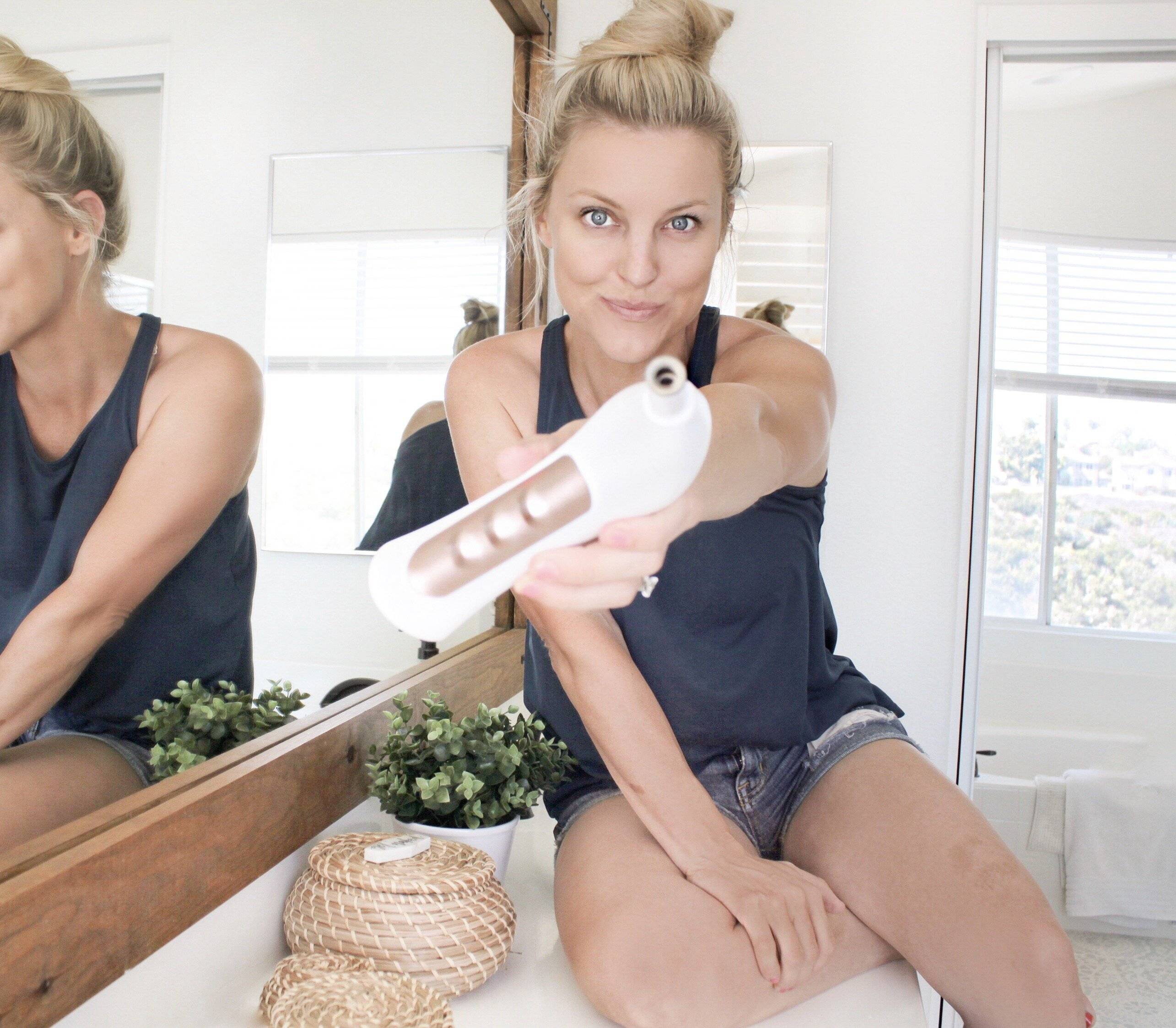 RejuvadermMD has a Powerful Vacuum Suction Motor up to 4 suction power levels and natural diamond flakes tips that you can use, even for those who have sensitive skin. Rejuvaderm helps in reducing wrinkles, repairs sun-damage skin, minimize fine-lines, fade age & liver spots, treats acne scars and keeps skin looking young and healthy.
The RejuvadermMD kit includes:
1 Standard Coarseness Diamond Tip
This diamond tip comes with all our microdermabrasion devices and it helps smoothen, brighten and rejuvenate the skin. It carefully removes dead skin cells that dull the complexion and helps reveal younger and fresher skin from within.
1 Pore Extraction Tip
This pore extraction tip is designed to pull out excess oil and sebum, as well as vacuum whiteheads and blackheads from pores. It is meant to be used with the lowest suction setting on RejuvadermMD and on days when you aren't doing microdermabrasion (exfoliation).
Avoid staying on the same spot for too long to prevent red suction marks to appear. Work in small, short strokes to extract clogs from pores.
1 Pore Infusion Tip
Just like the extraction tip, you have to set your RejuvadermMD to the lowest suction level to help infuse creams and serums deep into the skin. This tip opens up the pores to help serums and creams penetrate the skin better.
50 Wool Filters
Black wool filters are included to protect the suction motor of your microdermabrasion device. This should be replaced after every use.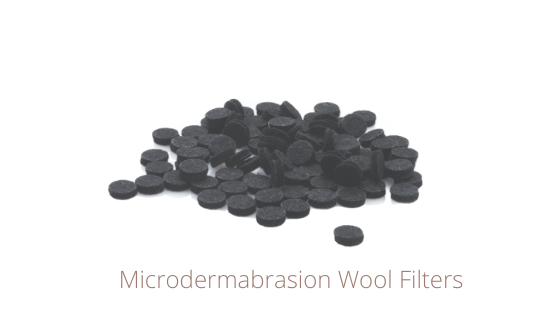 The RejuvadermMD also includes a 110-240v power adapter and a user manual. It has a 1-year limited warranty.
We recommend that you use the device at least 2-3 times a week for best results. The treatment depends on your skin type.
For the first few treatments, we recommend that you use the lowest suction setting to get accustomed to the feel of the suction and abrasion of the diamond tip. Once you are comfortable and get the hang of using the device, you may choose the suction level and personalize your own treatments.
A word of caution: higher suction power level doesn't mean better results. The diamond tip is what lifts off dead skin. The suction is used to vacuum debris off the skin as well as stimulate blood circulation to jumpstart the healing of your skin.
Make sure that your skin is comfortable with the suction level and don't stay on the same spot for too long to prevent suction marks or hickey-like marks.
RejuvadermMD will help exfoliate the top layer part of your skin and help your skin rejuvenate faster and better without lasers and expensive trips to the spa. If your goal is to keep your skin look younger and radiant, RejuvadermMD is the right microdermabrasion system for you.
And the best part is, it is travel-friendly and can easily fit in your purse. The universal power adapter works anywhere in the world so wherever you may be, you will surely have access to fresh and younger-looking skin that is baby-soft and smooth.
So what are you waiting for? Get yours now and discover your best skin!
Smoother and more radiant skin. Anywhere. Anytime. Salon-quality microdermabrasion for soft, clear, glowing skin on the go!