Updated April, 2021.
People from long ago has searched far and wide for the fountain of youth, hoping that the legendary spring will reveal itself. According to myths and legends, drinking or bathing from the spring will give renewed youth and strength to a person. Who doesn't want to stay young, radiant and full of vigor?
With that longing came the endless search and experimentation to discover how to stay young and youthful. Over the years, people has brewed different concoctions and followed certain skin care regimens to stay young as long as possible.
Beauty specialists and enthusiasts nowadays would know that stem cell serum has definitely changed the playing field for anti-aging products. Stem cell serum is dubbed as the fountain of youth in a bottle.
Long ago, moisturizers, vitamins, and a good night's sleep are the only solutions to keeping a younger looking skin but we all know that these aren't sufficient. With the discovery of stem cells, we now have a more potent solution to bottle youth.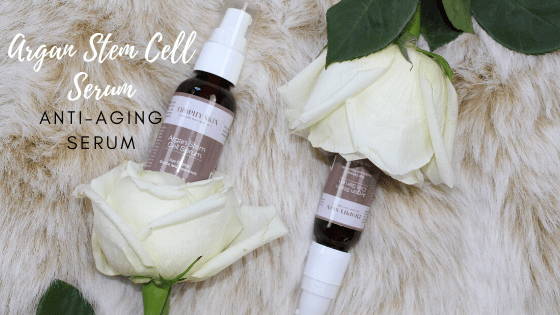 Trophy Skin has developed Argan Stem Cell Serum, a lightweight serum fortified with Argan stem cells, algae extract, mugwort extract and green tea extract. The argan stem cells are derived from the Argan Tree that is recognized to stimulate the skin's natural repair processes and reverse signs of aging.
It also contains hyaluronic acid and copper tripeptide to hydrate, moisturize, and plump the skin while reducing wrinkles. The ingredients are carefully chosen to get the most out of the serum with as little as a drop or two.
Here is the list of the key ingredients that make this serum miraculous indeed:
Argan Plant Stem Cells: Stimulate skin's repair processes and reverse signs of aging

Hyaluronic Acid: Increases skin hydration and plumpness

Copper Tripeptide-1: Reverses sun damage and reduces wrinkles

Algae Extract: Hydrates and repairs skin while protecting from environmental damage

Mugwort Extract: Soothes and calms irritated skin

Green Tea Extract: Renews skin health with powerful antioxidants
So what are you waiting for? Your journey to reverse the aging process and achieve healthier, younger looking skin awaits. Order your bottle of Argan Stem Cell Serum and see its magic unfold on your skin.
Soothe and rejuvenate your skin to flawless, firm, youthful, and timeless by using daily as part of your skin care regimen.