Handheld microdermabrasion tools are becoming ever more popular for good reason:
they are compact

light weight

easy to use
And, best of all, they are super effective at reducing common skincare concerns like:
fine lines

rough skin

scarring, and more
But as more of these machines come onto the market, the quality and effectiveness varies and makes it more difficult for consumers to choose the best device for them.
This posting will give a quick overview on two top selling portable microderm tools: RejuvadermMD by Trophy Skin and the Riiviva Microderm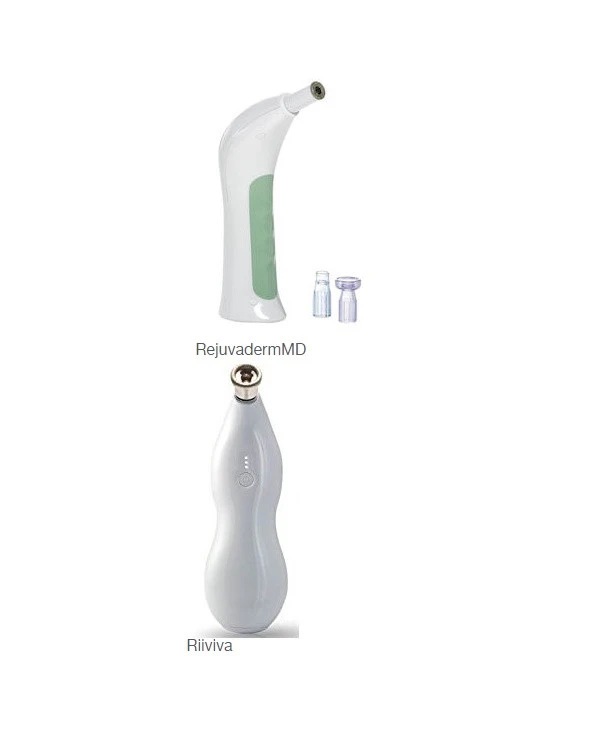 RejuvadermMD was designed after the success of our best selling product, MicrodermMD. We realized that while customers loved the MicrodermMD, not everyone was able to afford the higher price ($299) and not everyone needed all of those extra features.
Plus, the MicrodermMD is not a portable machine since it has a clamshell design and magnifying mirror inside. Especially in bigger cities that have smaller living spaces, the size of MicrodermMD could be an issue.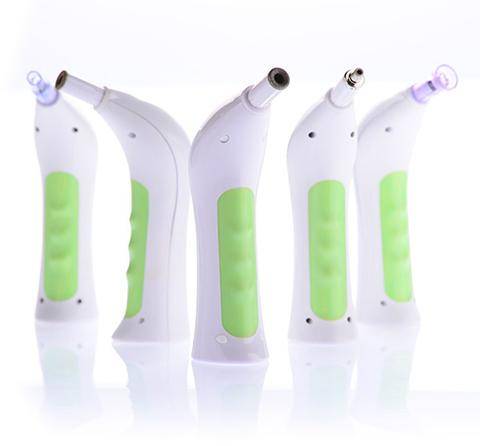 So we took the best of what MicrodermMD had to offer, like the natural Diamond Tip, the Pore Extraction Tip, and the Infusion Tip, and worked with our designers to develop a compact and handheld microdermabrasion system. We used the same suction motor and created 4 suction power levels for RejuvadermMD, based on customer feedback and extensive testing.
We also added a molded hand grip that made the device easy to hold and maneuver on the skin. The portable microdermabrasion tool that we designed is now one of our top selling products and has amazing customer feedback. It has been proven in a clinical study to reduce fine lines, wrinkles, sun damage, age spots, scarring from acne, pitting and pock marks, and rough or uneven skin tone and texture.
Riiviva is a competitor of ours in the portable microdermabrasion space, so we purchased one of their products to give a fair review. We found that the device was well designed, was light and compact, and seemed to work well when doing test treatments.
However, there were a few key things that we compared that we believe make RejuvadermMD a superior diamond tip microdermabrasion device:
Riiviva has a price of $299, while RejuvadermMD is priced at $199

Riiviva has 3 suction levels, while RejuvadermMD has 4 suction levels

Riiviva comes with a diamond tip only, while RejuvadermMD comes with our Diamond Tip, Pore Extraction Tip, and Infusion Tip for true multi-functional treatments
Overall we feel that RejuvadermMD will deliver better treatments in the fight against the signs of aging, and at a 33% lower cost than Riiviva.