Updated January, 2020.
Perhaps you are under the notion that achieving beautiful skin is unattainable and that certain facial treatments are limited to the medical spa or dermatologist's office.
The great news is that there are medical and spa-grade devices as well as topical skin care products you can use in the convenience of your very own home. These can get you the same results as you would at a derm's office at a fraction of the cost!
Continue reading to get the low-down on using multiple at-home devices to get the radiant complexion you've always wanted.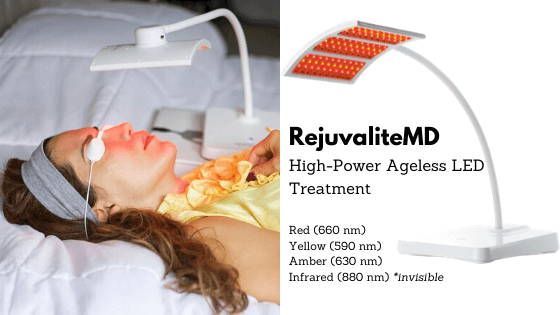 Restore a youthful glow and improve your skin's tone, firmness and elasticity with red light therapy- particularly the RejuvaliteMD Red Light Therapy. It will help address advanced signs of aging, including sun spots, dullness, fine lines, wrinkles, and uneven skin tone.
This device can be used multiple times a week for optimal results. In fact, we recommend using it at least 5 minutes daily for best results.
Red Light Therapy is known to heal the skin from within. Aside from improving the skin tone and firmness, it also helps spur the creation of collagen. It restores your skin's radiance and gives you a lit-from-within glow.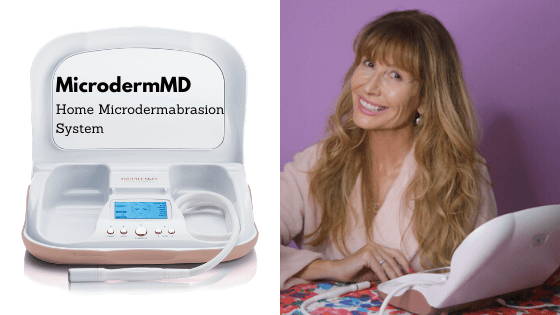 If you also incorporate microdermabrasion into your weekly or biweekly regimen- you'll take your skin to a whole new level and accelerate the time to achieving better results. Try MicrodermMD for professional-grade quality at-home microdermabrasion.
Moreover, you can alternate microdermabrasion with an Alpha Hydroxy Acid (AHA) such as Glycolic Acid to help re-texturize your skin even further. Look for a product that contains at least 10% Glycolic Acid. Be careful not to over-exfoliate though. It could leave your skin irritated.
Fight the war against acne and acne scarring with the power of microdermabrasion to reveal a smoother, radiant glow. Kick congested skin to the curb by eliminating comedones (whiteheads and blackheads) with Labelle Ultrasonic Skin Spatula .
Enhance your results with products that contain Salicylic Acid- look for facial cleansers and spot treatments that contain this acid. If you have inflamed or severe acne, consult with a dermatologist.
Using at-home devices coupled with proper skin care products that is right for you, you will see and feel maximum results in your skin like never before.
High-Power Ageless LED Treatment
Light therapy is a groundbreaking technology used by dermatologists to support the skin's natural healing processes.